California lawmakers gifted school districts $550,000,000 for students with disabilities to help make up for lost education and services due to the pandemic.  Yet many parents have neither requested nor received their child's share of these funds.  Now is the time to open your gifts and get help for your child!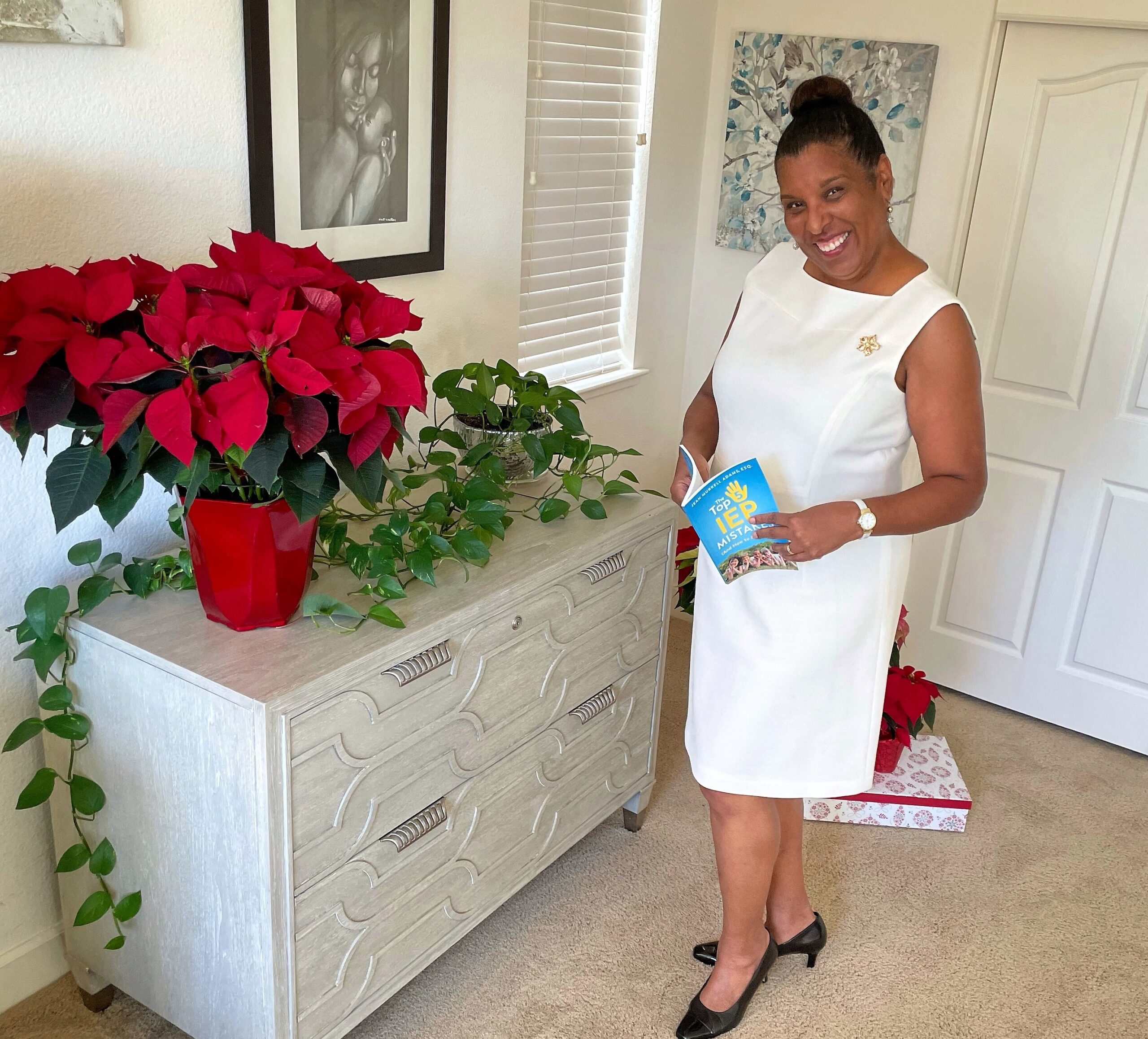 In July 2021, California passed AB 130, a law that gifted $450,000,000 to schools to be used for "learning recovery" for students with disabilities.   A recent study reports that 86% of children with special needs suffered learning loss or skills regression during the COVID-19 pandemic. However, only 1 in 5 students have received any offer of compensatory services to make up for these losses.  In addition to money to address learning loss, AB 130, granted $100,000,000 to schools so that they can set up "dispute prevention" and "voluntary alternative dispute resolution activities" ("ADR").  However, ADAMS ESQ's investigation of SELPAs, school districts and county offices of education, revealed that these ADR programs are non-existent or provide only partial information to parents and often result in one-sided agreements favoring the school district.  Don't let over half a Billion Dollars go to waste.  Here are 3 things you can do to "open your gifts" and get help for your child.
Assess your child's learning loss. Some students actually thrived academically, emotionally and behaviorally during distance learning and school shut downs.  If your child flourished during COVID, then you probably cannot access AB 130 funds.  However, if you are part of the 86% of parents who reported that their child lost ground, then your child will likely benefit from AB 130 depending on the amount that they regressed.  You can gauge the amount of lost ground by formal or informal testing or observation.  Are they meeting their IEP goals?  Has their behavior regressed?  Have they suffered increased mental health challenges such as anxiety or depression?  Parent observations, therapist notes and even homework can all serve as proof of regression and the need for compensatory services.  ADAMS ESQ launched a free academic screening program during the pandemic to help parents measure any learning loss and determine how much compensatory time they should request.  This program is remains available while funding lasts.
Request compensatory education and services in writing. There is no magic language that you need to include in your request.  Simply indicate that your child has an IEP and suffered learning loss or skills regression during distance learning.  Don't forget to include the date of your request and confirmation of receipt.  You may want to contact your child's case carrier in advance to determine if they have a form or written procedure for requesting AB 130 funds, but most do not. If you do not receive a response within 10 days (excluding school holidays), send a follow-up letter.  If you're still getting the cold shoulder, it's probably time to contact an attorney. Note that you can also request AB 130 funds as part of your child's IEP.  If you have an IEP meeting coming up, or would like to request one, notify your case carrier in advance that you will be requesting compensatory education and services.
Review ADR agreements very carefully. Some districts respond to a request for AB 130 funds with a settlement agreement.  As we've said before, it's ok to sign an IEP or settlement agreement if you understand exactly what you are agreeing to.  It's even ok to give up certain rights in order to get other benefits.  But it's not ok when parents are "tricked" into signing away important rights, services, and educational benefits.  Some school districts have agreed to provide independent assessments or compensatory services only if parents sign vague or improper IEPs or unknowingly sign one-sided settlement agreements.  As a result, parents can waive their child's right to a FAPE past the current school year.  ADAMS ESQ is one of many experienced special education law firms that will review your IEP or settlement agreement free of charge.  In many cases, we can assist in negotiating compensatory education without having to file a case.  It may take a little longer, but you will have the peace of mind of knowing what you are agreeing to.
In response to the COVID-19 crisis and school closures, ADAMS ESQ's social justice circle is funding academic screenings at no charge to qualifying children with special education needs in California and Nevada. For more information on this program, contact us today at: together@adamsesq.com or reach us toll-free at: 1-800-785-6713.  You also may want to read and repost our past COVID19-related blogs: "Hey!  Where's my ESY?",  "Forget About the Toilet Paper—Grab that IEP!", "IEP Alerts for Parents" , "Special Education Teaching is Really Hard!",  "The 'FREE' in FAPE", Doubling-Down on Special Education and Look Before You Leap! 5 Things to Know Before Leaving Your Child at School During a Pandemic.