How I transformed from a flaky to a reliable parent, and what that means for our clients today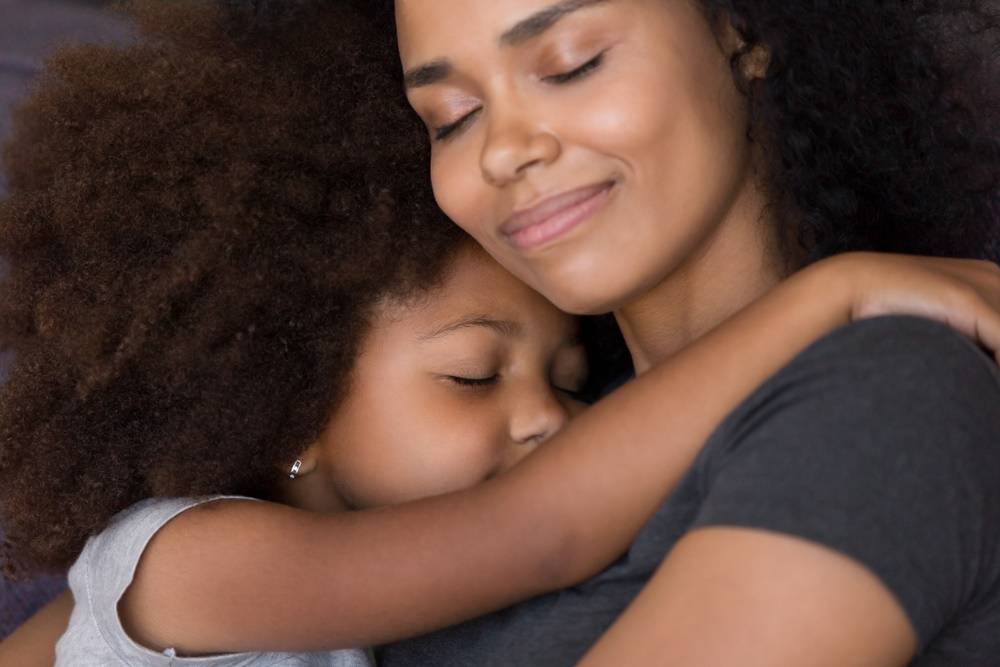 I'm ashamed to admit it, but I was a very flaky parent.  In my defense, being a working mom, running a household and being anchor-parent to two elementary school kids was not easy.  Still.
One super-busy evening while picking up my boys from after-school care, they asked for a special treat.  "Sure, later," I said, which was my go-to response.  My son muttered tearfully, "That's what you always say–but you always forget."  He was right, somewhere along the way I had become so busy that I lost their faith and trust.  I realized that despite my love for them, I had become a flaky parent.  I quickly pulled over and stopped the mini-van.  Then I turned to look at my children and assured them that, no matter what, I would keep my word.  We had just invented the "Mommy Promise".
A Mommy Promise is an unbreakable vow.  I only invoked it sparingly to give it special meaning and because I never again wanted to make a promise to my children that I couldn't keep.  A special Mommy Promise required more than just words—it had to have intent.  I immediately made a note of whatever I promised, scheduled it on my calendar and, for big events, budgeted and saved.  Sometimes they involved small things like an extra hour of videogame play, a sleepover, or even just a family breakfast at McDonalds (I told you I was flaky).  Other promises were big, like a family trip to Disneyland or flying lessons.  Whether big or small, I assured my boys that I remembered my promise and we high-fived each time a Mommy Promise was fulfilled.
Keeping a Mommy Promise was hard at first.  It required thoughtfulness and extra planning in my already busy schedule. "Why did I promise to make homemade cookies for the bake sale tomorrow?", I whined.  Over time, I learned that little things to me, were very important to them—and that fulfilling my promises relieved their anxiety and encouraged them to think bigger.   Now that my "babies" are flourishing young adults, I appreciate that the years of unbroken promises have led to a lifetime of faith and trust.
Our "ADAMS ESQ Promise" to our clients.  Through the years I began applying the "Mommy Promise" to every part of my life, including ADAMS ESQ.  I rarely make promises, but when I do, they are made with intent followed with action!  We also want to help our past, current and potential clients fulfill educational expectations and promises to their own children.  In that spirit, we created the "ADAMS ESQ Promise":
We promise to treat you with courtesy and respect. We know that it takes courage to pick up the phone and contact a lawyer.  Our call center operators and staff are trained to provide prompt and professional service at all times.  Please visit our website to meet our staff.
We promise to provide outstanding legal representation, regardless of income level, immigration status, location or type of disabling condition. In most cases, we charge just $1 (One Dollar) to retain our legal services.  We developed and fine-tuned standardized processes and procedures.  Each case is reviewed by at least one paralegal and two (sometimes three) attorneys prior to filing any action.  ADAMS ESQ is certified by the State Bar of California to provide continuing legal education and our attorneys (all of whom are experienced litigators) participate in mandatory trainings throughout the year.
We promise to protect your child's confidential school records. We appreciate that school records may include sensitive information.  Aided by cyber-security and computer networking experts, ADAMS ESQ invested in off-site, professionally managed servers and provides cyber-security training to all attorneys and staff.
These are not empty promises.  They are backed by years of thoughtfulness, consistent execution and constant improvement.  We welcome and appreciate the opportunity to demonstrate our commitment to our clients and fulfill the ADAMS ESQ Promise.
In response to the COVID-19 crisis and school closures, ADAMS ESQ's social justice circle is funding academic screenings at no charge to qualifying children with special education needs in California and Nevada. For more information on this program, contact us today at: together@adamsesq.com or reach us toll-free at: 1-800-785-6713.  You also may want to read and repost our past COVID19-related blogs: "Hey!  Where's my ESY?",  "Forget About the Toilet Paper—Grab that IEP!", "IEP Alerts for Parents" , "Special Education Teaching is Really Hard!",  "The 'FREE' in FAPE", Doubling-Down on Special Education and Look Before You Leap! 5 Things to Know Before Leaving Your Child at School During a Pandemic.